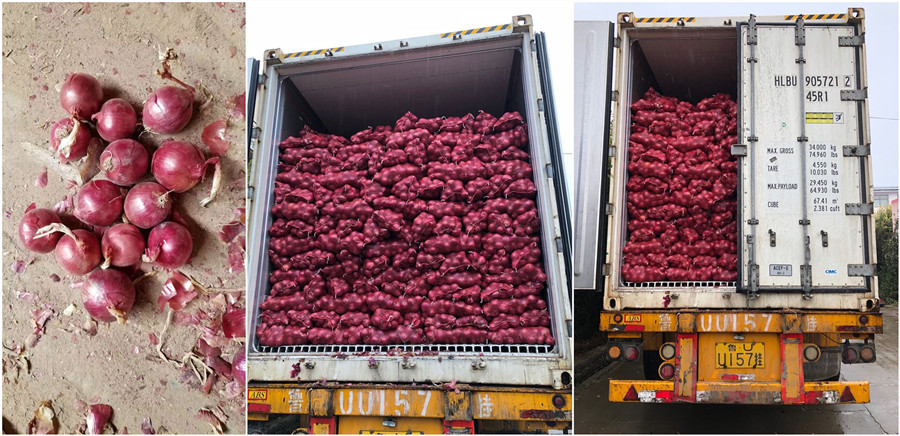 At the request of customers, today's 10 containers of red onion depart from Qingdao port and will arrive at Jebel Ali port after 25 days. Up to now, our company has delivered 30 containers of red onion to Dubai market in October.
Due to India's export restriction policy, many customers in the Middle East are looking to China to import red onions. Therefore, for some time, the export of red onions in China has seen an explosive growth. Many customers in the Middle East of our company purchase red onions in large quantities than in the same period of previous years. Our company's main red onion specification is 5-7cm, packing 5-25kg, according to customer requirements. At the same time, our company is also continuously delivering goods to Bangladesh.
Quality is the constant pursuit of our company. Compared with other companies, our company has more stringent product acceptance and quality standards, in order to achieve better sales performance for customers.
According to the statistics of the current business department, it is expected that our company will have 30 containers of red onions and 20 containers of yellow onions waiting for delivery in November.