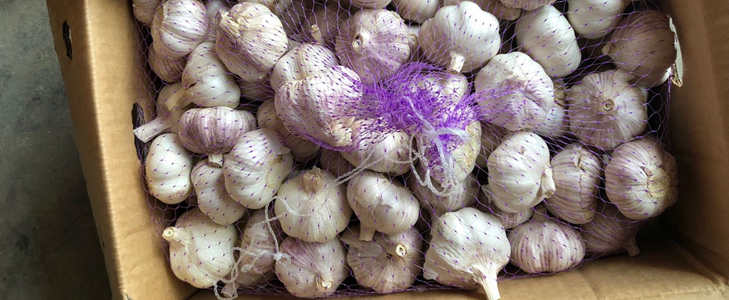 In 2021, garlic was exported in the new season, and the garlic was already dry. In June, according to the annual and monthly plans signed by our company and the customer, there were 20 garlic containers to be delivered this month. Due to the continuous rise of sea freight, it brought great pressure to the customer's procurement. Compared with the same period last year, the customer's procurement volume was reduced by half. This year, the price of garlic in China's new season is relatively high, and the sea freight is also high, which seriously restricts the actual purchase enthusiasm of customers. Moreover, due to the impact of the epidemic, the purchasing power of ordinary people is shrinking in the global market. Therefore, due to the superposition of various adverse factors, the export volume of garlic has decreased sharply this year.
This month, our company will deliver 5 containers of normal white garlic in 5kg net bags and 5 containers of pure white garlic to customers in the Middle East. The packaging method is 4.5kg net bags with specifications of 5.0-6.0cm. So far, compared with the previous normal, the sea freight to Dubai has increased six times. As a supplier of garlic, we supply not only garlic, but also carrot, ginger, chestnut and other fruit and vegetable products in the Middle East market.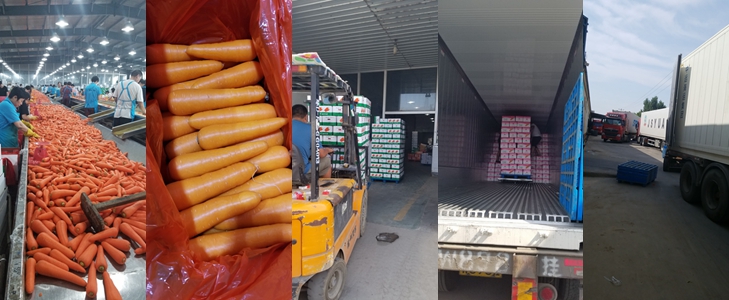 In June, in addition to paying 10 containers for customers in the Middle East, we also had to ship ordinary white and pure white garlic in 5 containers in Kenya and Angola. Kenya also had 10kg cartons with a specification of 5.5cm, as well as 10kg net bags and small packaging of 4 heads; The Chinese garlic sent to Angola is 5.0 cm plain white garlic packed in 10kg cartons. Both East and West African markets have reduced procurement compared with the same period last year.
In June, China's new carrot production season has also begun. Our company has been supplying fresh carrots to Japan and South Korea. The specifications of carrots supplied to Japan and South Korea are l and 2L, and the packaging is 10kg cartons. From June to July, we mainly supply carrots from Shandong. Shandong carrots have been listed intensively in the past two months, and the quality is very good. Because carrots are sent to Japan and South Korea for short distance transportation, and the sea freight is not affected much, our supply is basically stable compared with the past. S carrots are mainly sent to the Middle East, especially the Dubai market. Customers prefer s carrots. With the arrival of the new production season, customers generally ask for more goods at this time, because the carrots are fresher and more recognized by the market. The packaging specifications are 4.5kg, 5kg and 6kg, and some customers ask for 10kg cartons, Shandong carrots have been sent to the Middle East market at the same time.
From marketing department