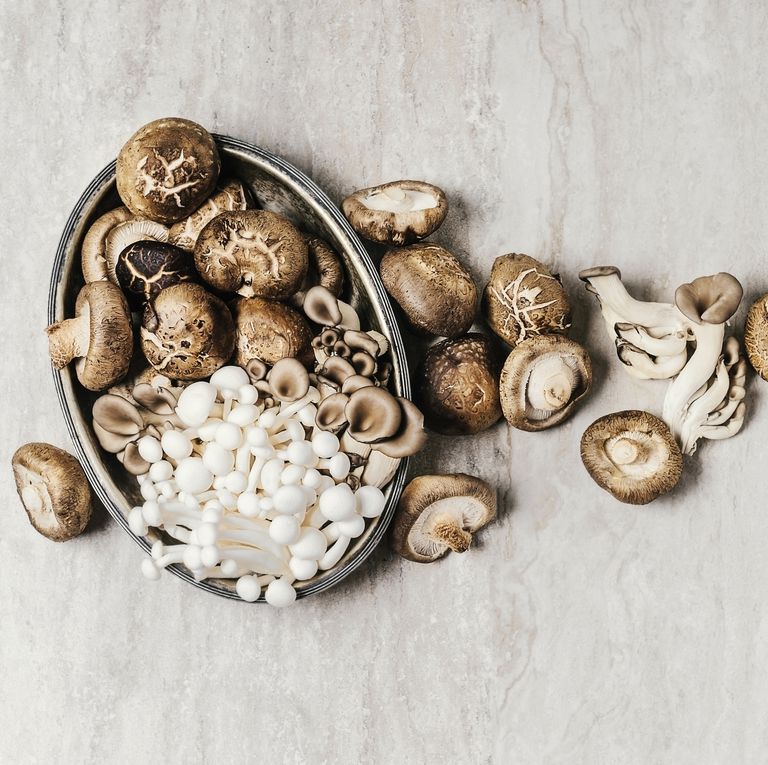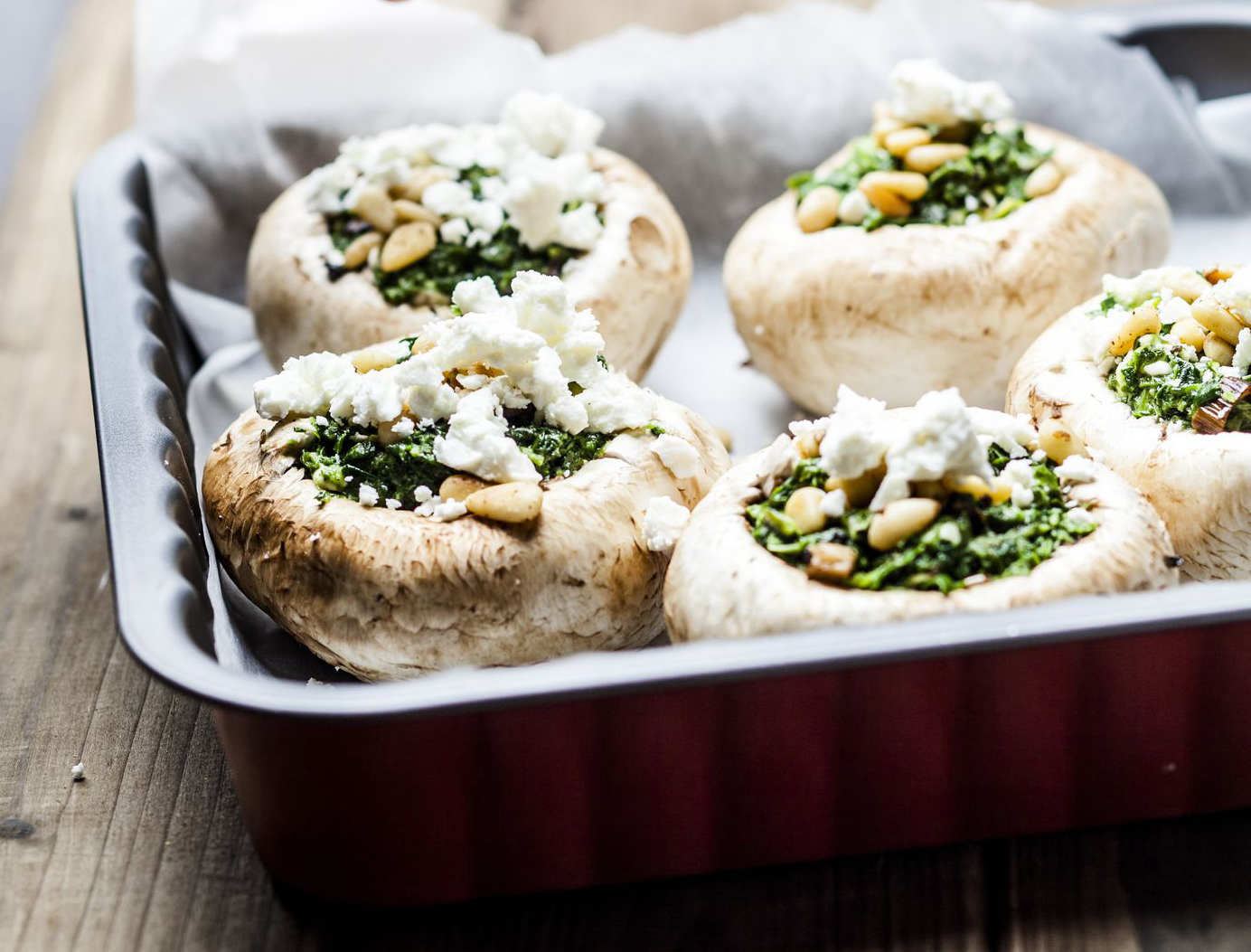 1. Mushrooms may help keep you young.
Mushrooms contain a super-high concentration of two antioxidants, ergothioneine and glutathione, according to a 2017 Penn State study. When these antioxidants are present together, they work extra-hard to protect the body from the physiological stress that causes visible signs of aging (translation: wrinkles).
2. Mushrooms can protect your brain as you age.
Those two aforementioned antioxidants (ergothioneine and glutathione) may also help prevent Parkinson's and Alzheimer's, the Penn State researchers say. They recommend eating at least five button mushrooms per day to reduce your risk of neurological illness in the future. Cook the 'shrooms to best preserve their nutritional benefits, either by microwaving or grilling.
3. Mushrooms may boost your memory.
Another mental mushroom-related benefit: Researchers at the National University of Singapore found that eating two 3/4 cup servings of cooked mushrooms per week may reduce your odds of mild cognitive decline in a 2019 study.
4. Mushrooms can assist in strengthening your bones.
At the supermarket, grab a package marked "UVB". How come? UVB-labeled mushrooms have been exposed to sunlight during their growth period (as opposed to mushrooms that are grown in the dark), and therefore have converted a compound called ergosterol directly into vitamin D. This means by eating just 3 ounces of UVB-exposed mushrooms, you've met your daily vitamin D requirement and given your bone health a leg up.
5. Mushrooms will help give you energy.
Mushrooms are rich in B vitamins: riboflavin [B2], folate [B9], thiamine [B1], pantothenic acid [B5], and niacin [B3]. These help the body utilize energy from the food we consume and produce red blood cells, which carry oxygen throughout the body.