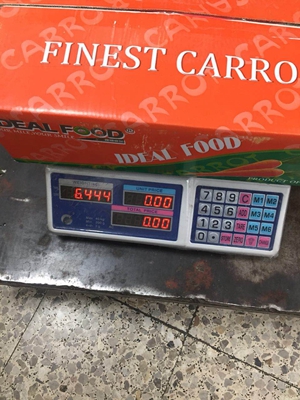 Carrots are bright in color, sweet in taste, and rich in a variety of nutrients, and have been welcomed by consumers at home and abroad. Carrots grown in China, especially in Japan and South Korea, are very popular. This fact fully proves that Chinese carrots have obvious market advantages in the international competition, because first of all, the Japanese and Korean markets have always been very strict with the drug residues and bacterial content of carrots. Secondly, the two countries also have very strict requirements on the appearance of carrots. Thirdly, in general, carrots must be sent to the cold storage after being packed, and stored in a stable environment of 0-1 ℃ for a period of time. Our carrots can meet the requirements for preservation during storage and transportation.
Different exporting countries have different product preferences. In the Middle East, consumers prefer smaller carrots, with carrots weighing between 80 and 150 grams, Singaporean and Malaysian consumers prefer medium-sized carrots with a weight between 150 and 200 grams, while Canadian consumers prefer large carrots with a weight of more than 200 grams. Russia has no specific preferences yet.
Our products include apples, pears, tangerines, grapefruit, grapes, garlic, ginger, onions, carrots and turnips. Among them, the main products are apples, garlic and carrots. Our carrots come from Fujian, Shandong, Inner Mongolia and production areas in China. The supply periods are January to April, may to August and September to December, respectively. In this way, we can supply carrots all year round.
Through Qingdao port, our fresh carrots are exported to Dubai, Saudi Arabia, Oman, Japan, South Korea and other markets. Among them, the specification of carrots exported to the Middle East is s (80-150 g) and m (150-200 g), mainly packed in 6 kg cartons. In order to better understand the overseas market and strive for face-to-face communication with (potential) customers, our company team will conduct in-depth investigation on Dubai market after the epidemic.
Marketing Department