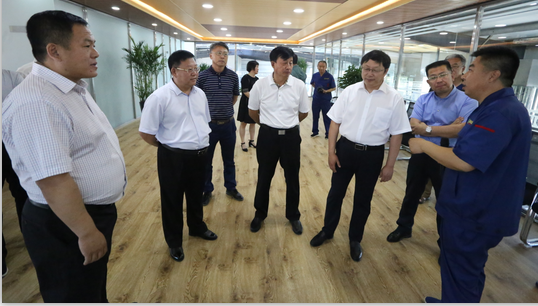 On June 5, Qi Feihu, general manager of Soybean Stick Factory of Henan Linglufeng Company, introduced to the visiting leader the capital investment, production scale and product quality of the soybean stick factory. In the situation of production and management, the soybean stick produced by Henan Linglufeng Company, with the high quality of green and healthy, is sold to the domestic market Beijing, Tianjin, Shanghai, Zhejiang, Fujian and other parts of the country, at the same time, it also sells well in the international market. Our products are widely praised by customers in Russia, Canada, the United States, Kazakhstan, Singapore, Malaysia and other regions.
Over the years, the development of enterprises has been smooth and steady. In order to promote the continuous development and growth of enterprises, the company has established industry standards, established enterprise brand development strategy, and strive to occupy the highest point of the market. In marketing, we in good faith first, cooperation win-win attitude, actively carry out cooperation with JD.com, Haidi fishing and other large commercial platforms, logistics enterprises, catering enterprises. In terms of production, the company's newly introduced advanced production line, in terms of production capacity and efficiency in an all-round way.
All the soybean stick produced by Henan Linglufeng Company use non-genetically modified high quality soybeans planted in Northeast China as raw materials, adopt the processing technology of combining traditional and modern technology, strictly control the production procedures and factory inspection in accordance with the highest standards of the industry. Products with green and healthy, nutritious delicious won the praise of eaters.