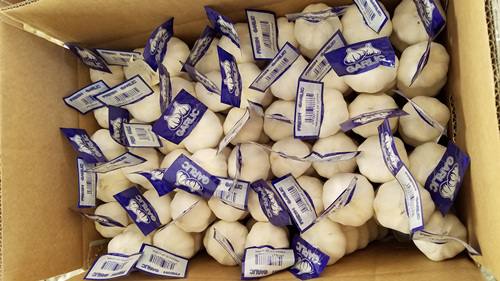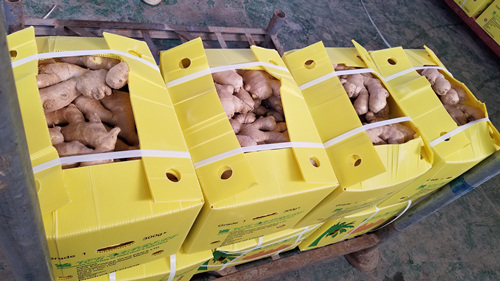 Today, three containers of pure white garlic 10kg packaging, and three containers of 250g air-dried ginger smoothly sent to the United Kingdom. This month, another five containers of garlic and ginger will add shipment to customers constantly.
Because the price of garlic in China has been at a high level in the past six months, foreign customers are cautious about taking goods and purchasing on demand, especially in the Middle East, which is in a general shortage. Recently, close to the last storage time, garlic prices in China have fallen sharply, stimulating customers to buy enthusiasm, take the opportunity to replenish.
"The price of garlic in China has a great influence on the international garlic market. But in addition to China, Spain, France, Argentina and other countries also have a considerable amount of garlic. Many foreign customers prefer Spanish garlic to Chinese garlic. Therefore, although the high price of domestic garlic in the early period directly led to the export share being about 30% less than in previous years, the total amount of garlic in the international market has not changed much compared with last year. Now the ocean further market has begun to process garlic in the warehouse. In addition, in previous years, customers usually directly purchased PURE WHITE garlic varieties, and in the early part of this year, due to the price increase is too large, customers choose low-grade NORMAL WHITE. Until recently, customers began to purchase PURE WHITE.
Contributions from Marketing Department